RastaYoda
Agent Habitué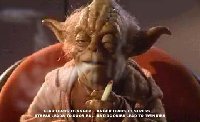 Offline



Joined: 23 Mar 2013
Posts: 121


Posted: Mon 26 May - 18:13 (2014)

 

   Post subject: 3 months to die

---

Quote:
Strap in for a gut-wrenching, blood soaked tale of betrayal, vengeance and a hero's death as "3 Months to Die" kicks off this June in Wolverine #8! All culminating in a grisly September finale that will have the whole world on the edge of their seat!

Friend. Teacher. X-Man. Avenger. Assassin. Hero. The man called Logan has worn many faces and lived many lives. Tortured by the horrors of his past, Logan has spent the better part of his life on a path to redemption. But all paths eventually end. And there will be no happy ending for the Wolverine. Left without his healing factor, the invulnerable killing machine has found himself mortal for the first time in his long life. And as past sins come back to haunt him – he'll have to pay the ultimate price.

"If the title sounds ominous, it's for a good reason," says Editor in Chief Axel Alonso. "What will be waiting for readers in September, when '3 Months to Die' is over? Let's just say, it's going to be the buzz of the comics world."

Alienated and alone with no X-Men to protect him, a killable Wolverine prepares to make his final stand. Deadly forces are closing in, and time is almost up. What will become of the Wolverine? And what does the Marvel Universe look like without him in it? Nothing lasts forever, and the beginning of the end starts this June in Wolverine #8!

The clock is ticking. Wolverine has 3 MONTHS TO DIE!






Quote:

Je ne comprends pas le début de phrase du premier "paragraphe", je n'arrive pas a trouver de signification française pour la suite.

Ami. Professeur. X-men. Avenger. Assassin. Héro. L'homme nommer Logan est né avec plusieurs visages et il a vécut beaucoup de vies. Torturer par les horreurs du passer, Logan a mener une longue partit de sa vie au chemin de la rédemption. Mais tout commencement a une fin. Et elle ne sera pas heureuse pour Wolverine. Sans son facteur de guérison l'immortel c'est retrouver mortel pour la première fois. Et ses pêchers du passer revienne le hanter, il va le payer le prix fort.

"Si le titre est sinistre, c'est pour une bonne raison," dit l'éditeur en chef Axel Alonso. "Quoi qu'attendront les lecteurs en septembre, quand "Trois mois pour mourir" sortira. Disons juste que le buzz va éclater dans le monde du comics."

Là je ne suis pas sur de la traduction.
Alienné (fou) et seul sans x-men pour le protéger, le "killable Wolverine" se prépare à faire une dernière parution. Des forces mortelles se rapprochent le temps venue. Que va-t-il advenir de Wolverine ? Et que va devenir le monde Marvel sans lui ? rien ne dure toujours, et le début de la fin commence en juin dans wolverine #8 !




Tout ça ne font qu'approuver ce que je pensais du personnage... Sans sa régénération abuser ce n'est qu'un petit poisson dans un océan de requin. J'ai hâte de te lire.